HEAT PUMP
Gentle Care
Moderate temperature air dries the clothes gently and prevents damage caused by over-drying
Energy Saving
Heat-exchanger consumes less energy to warm up the air flow.
Eco-friendly
Internal air circulation ensures much less heat loss and prevents warm moist air emission from damaging surroundings.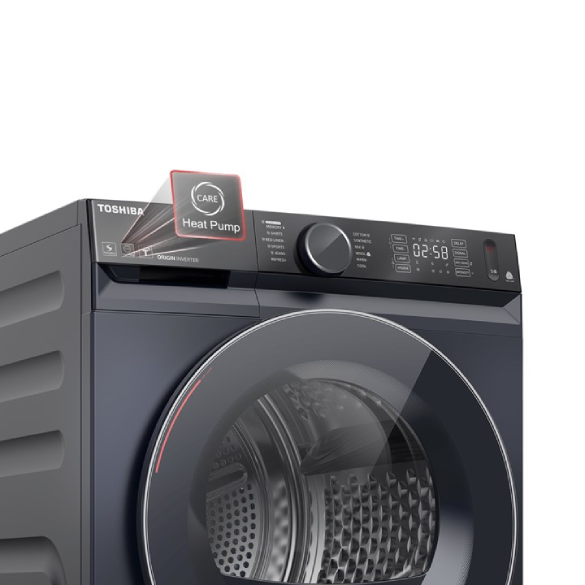 WiFi Connectivity
Handle the laundry day from the comfort of your couch with rich functions in TsmartLife app.
Simplify Steps to Quickly Start
TSmartLife makes drying easier. Based on selected washing cycle, proper drying cycle will be automatically set to save your time.
SENSEDRY™
Everything is Just Right
Built-in sensors intelligently optimize the drying temperature and time to prevent heat damage and excess energy use.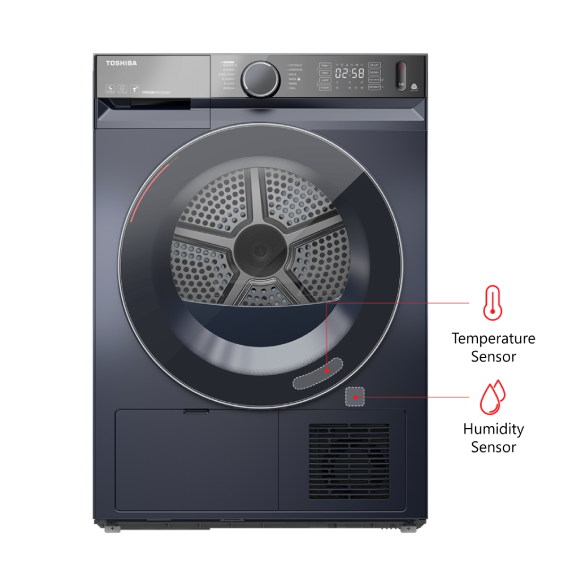 HYGIENE
Stronger Sanitizing
Longer drying time with UV light can eliminate most of the bacteria and better protect health.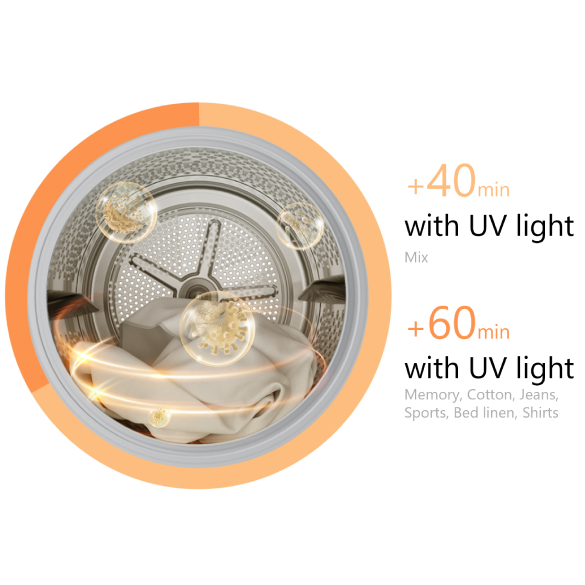 Keep Crease Away
Drum will keep rotating with fresh air in to prevent wrinkles after the cycle is completed.
Less crease, more decency.
67% Energy Saving, 10% Noise Down, and 10 Years Warranty
Soft Wash for Delicates
Advanced heat pump technology keeps wool soft and fluffy after drying, preventing shrinking and stretching.
Programs
12 (Cotton, Synthetics, Mix, Wool, Cool, Warm, Shirts, Bed Linen, Sports, Jeans, Refresh, Memory)
Product Dimensions (W x D x H) (mm)
595 x 640 x 845