Unexpected joy everywhere
Portable, powerful and surprisingly simple
Put your screen wherever you want
180˚ Dynamic Angle
Find the perfect viewing angle. Shift your screen from the wall to the ceiling with a few easy clicks. Just tilt and go.
Fits in one hand
Compact Design
Meet The Freestyle. It's everything you want in a smart projector in one compact form.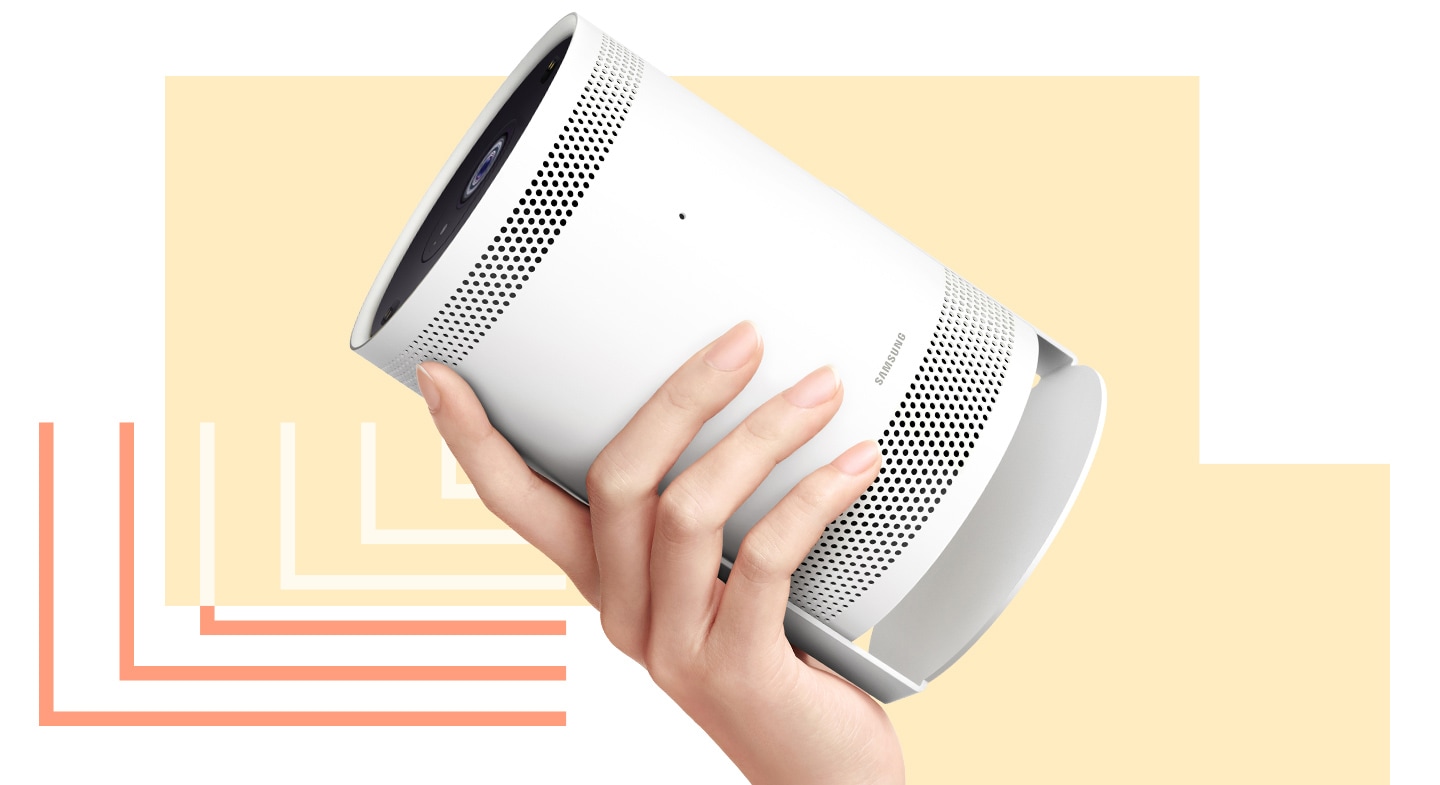 Ready for your next adventure
Portability
Lightweight. Easy to carry. Take The Freestyle wherever you go and enjoy big screen moments anytime, anywhere.
Portable battery compatible
USB Type-C Power Cable
Connect The Freestyle to an external battery pack with the USB-C cable provided for portable usage. The Freestyle is compatible with external batteries that are USB-PD and 50W/20V output or above.
* USB Type-C power cable is included with purchase of The Freestyle.* External battery sold separately.* Samsung is not liable for 3rd party external batteries.
Straightens itself like magic
Auto Keystone
The Freestyle automatically corrects skewed images for a straight, rectangular screen every time. All you have to do is turn it on.
Auto focus for clear images
Auto Focus
The Freestyle automatically focuses for a sharp, clear image in seconds. So you can just focus on the content.
Uneven ground? No problem
Auto Leveling
Auto Leveling ensures that your screen stays level on any surface—including rocky camping grounds, soft beds, and everything in between.
Big screen magic, up to 100″
30-100″ Screen
The Freestyle can project screens from 30 inches up to an incredible 100 inches. Make your own home theatre with screens as big as 100 inches.
See the true color
Smart Calibration
No white wall? The Freestyle optimizes projection based on wall color and enhances your watching experience.
Omni-directional 360˚ Sound
360-degree Speaker (5W)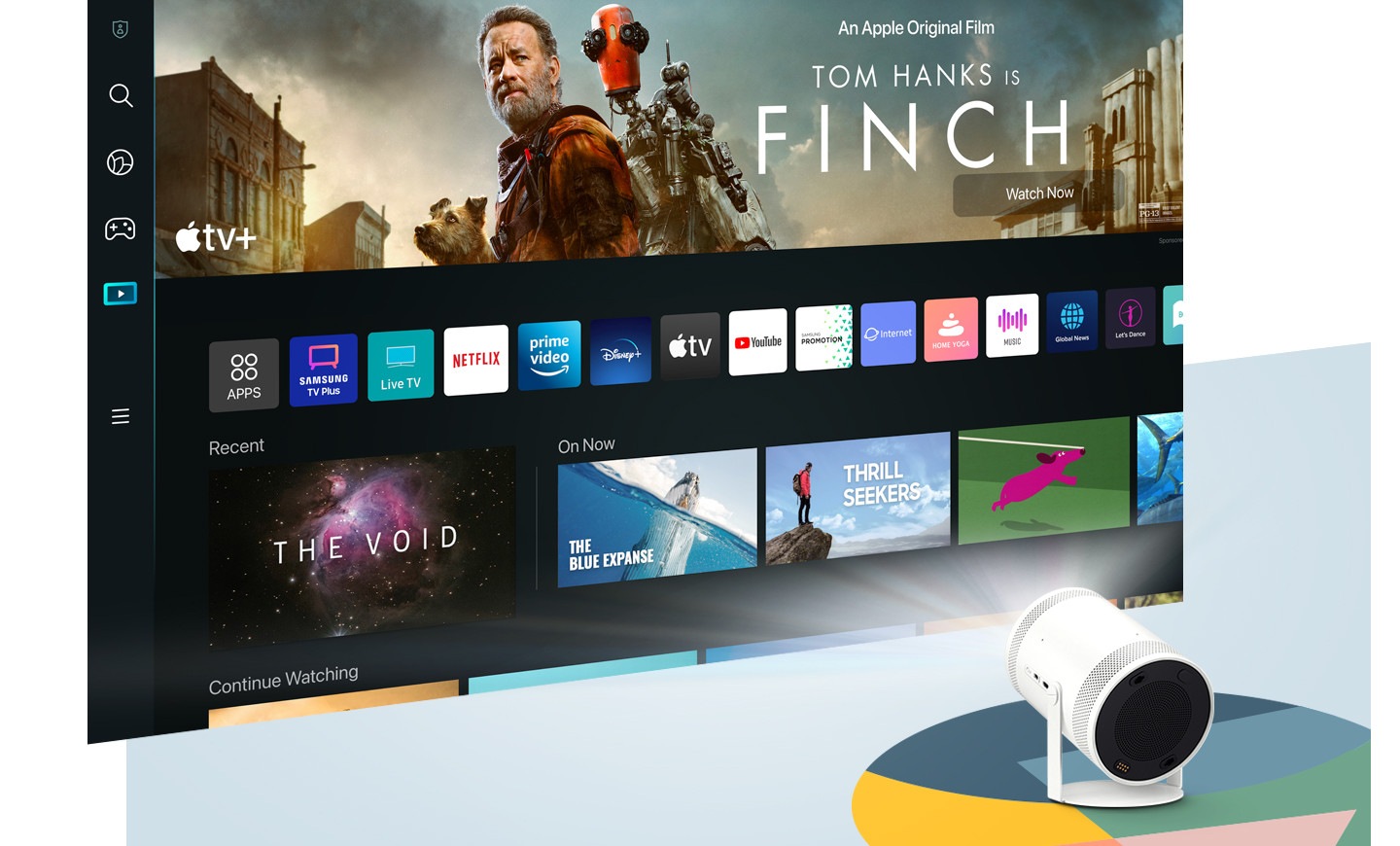 Just say what you want
Voice Assistant
With built-in Samsung Bixby, you can control The Freestyle with just your voice.
*This service availability may vary by region, service provider, language and is subject to change without notice.