Removes ultrafine dust
Multi-Layered High Efficiency Purification System
Keep your air pure using a multi-layered high efficiency purification system. A Washable Pre Filter extracts larger dust particles. An Activated Carbon Deodorization Filter then removes harmful gases*. And a Dust Collecting Filter's electret filter media captures up to 99.97% of ultrafine dust**.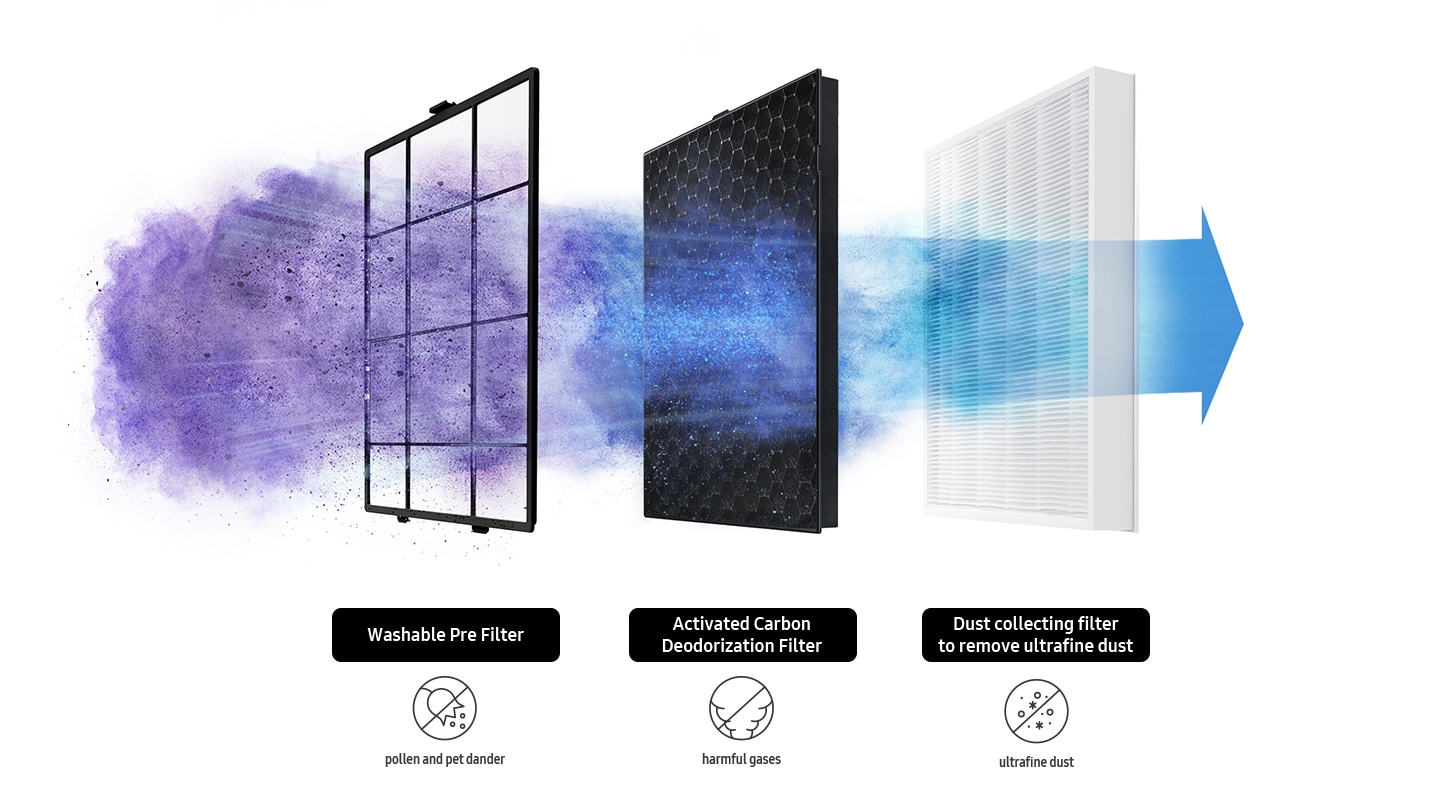 * Tested by the Korea Conformity Laboratories on the AX32BG3100Gxxx for formaldehyde, ammonia, acetaldehyde, acetic acid and toluene gases.** Tested by the Korea Conformity Laboratories. The electret filter media has over 99.97% dust collection efficiency, based on a particle size of 0.3㎛.
Reduces bacteria
Anti-bacterial (Zinc Oxide) Dust Collecting Filter
Protect yourself and your family from harmful bacteria and viruses. The anti-bacterial dust collecting filter contains zinc oxide, which has excellent bacteriostatic properties. It reduces bacteria on the filter by up to 99.9%* and inactivates up to 96.3%" of the H1N1 virus on its surface**.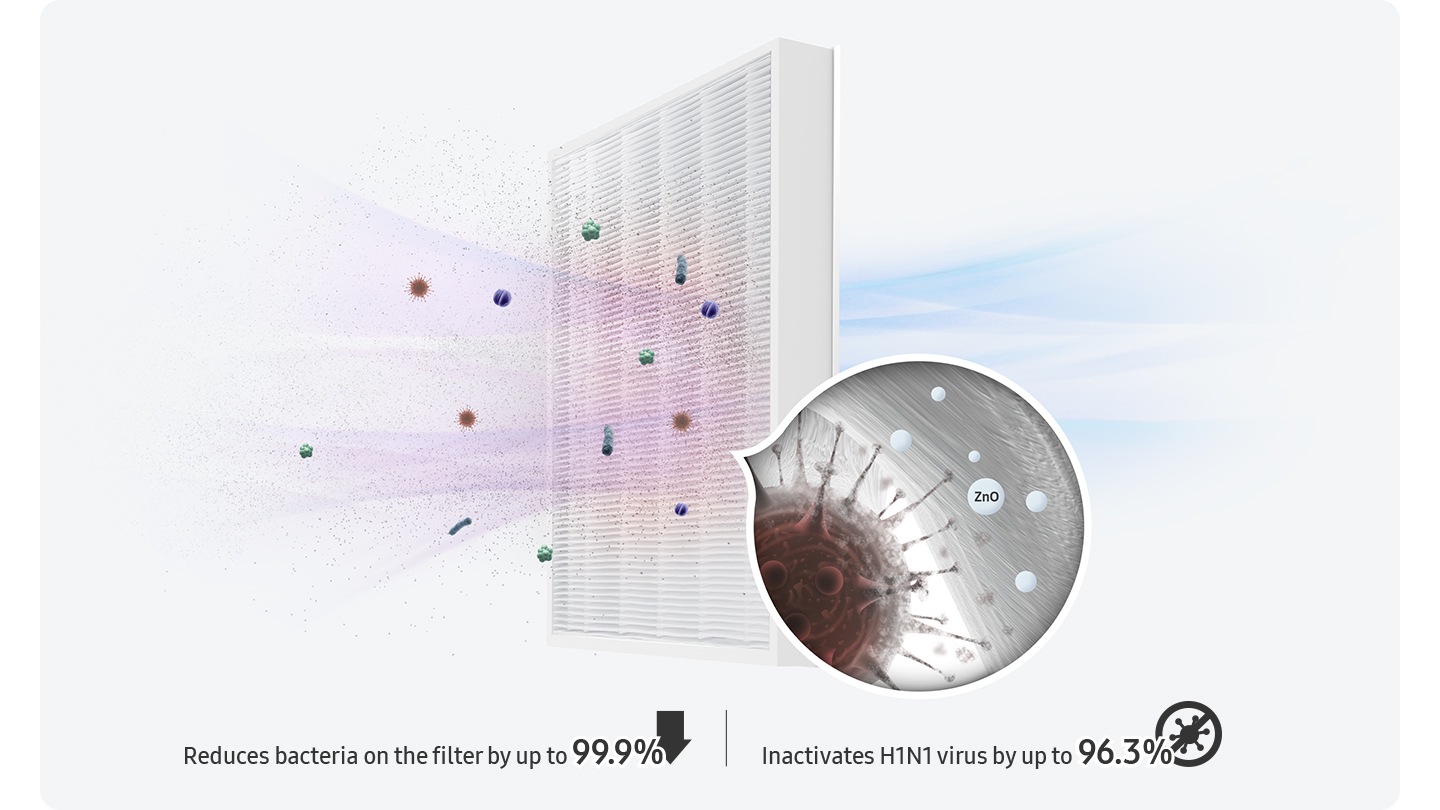 * Tested on the zinc oxide dust collecting filter media for Staphylococcus aureus (ATCC 6538) and Klebsiella pneumoniae (ATCC 4352) and it reduced bacteria up to 99.9% in the FITI Testing & Research Institute of Korea.** The filter media reduces Virus (H1N1) by up to 96.3%. Tested in the Yonsei University Office of Research Affairs and University – Industry Foundation.
Control anytime, anywhere
SmartThings
Take care of your air and check its pollution level anytime and anywhere. The SmartThings App* lets you remotely control the air purifier. You can turn it on and off, check the air quality and control other functions. There is also a timer to turn it on and off, so it does not waste energy.
* Available on Android and iOS devices. A Wi-Fi connection and a Samsung account are required. Depending on the country, the service may be limited.
Instant purity check
4-Color Indicator with Sensor
Check the level of air pollution more intuitively. A Dust and Gas Sensor* monitor the air quality in real time. A 4-Color Indicator clearly shows the amount of pollution with a 4-step color variation. And an Air Sensing Light shows the air status, so you can immediately tell how clean the air.
* Gas Sensor is optional and only available on the AX32BG3100GBSV model.
Easy to maintain
Easy Filter Change and Filter Alarm
Enjoy much simpler maintenance. A washable Pre-filter only needs periodic cleaning, while the Dust Collecting Filter's 2-in-1 design, with an Ultrafine Dust Filter and Activated Carbon Deodorization Filter, makes it easy to replace. And an Alert icon blinks when it's time for a clean or change.