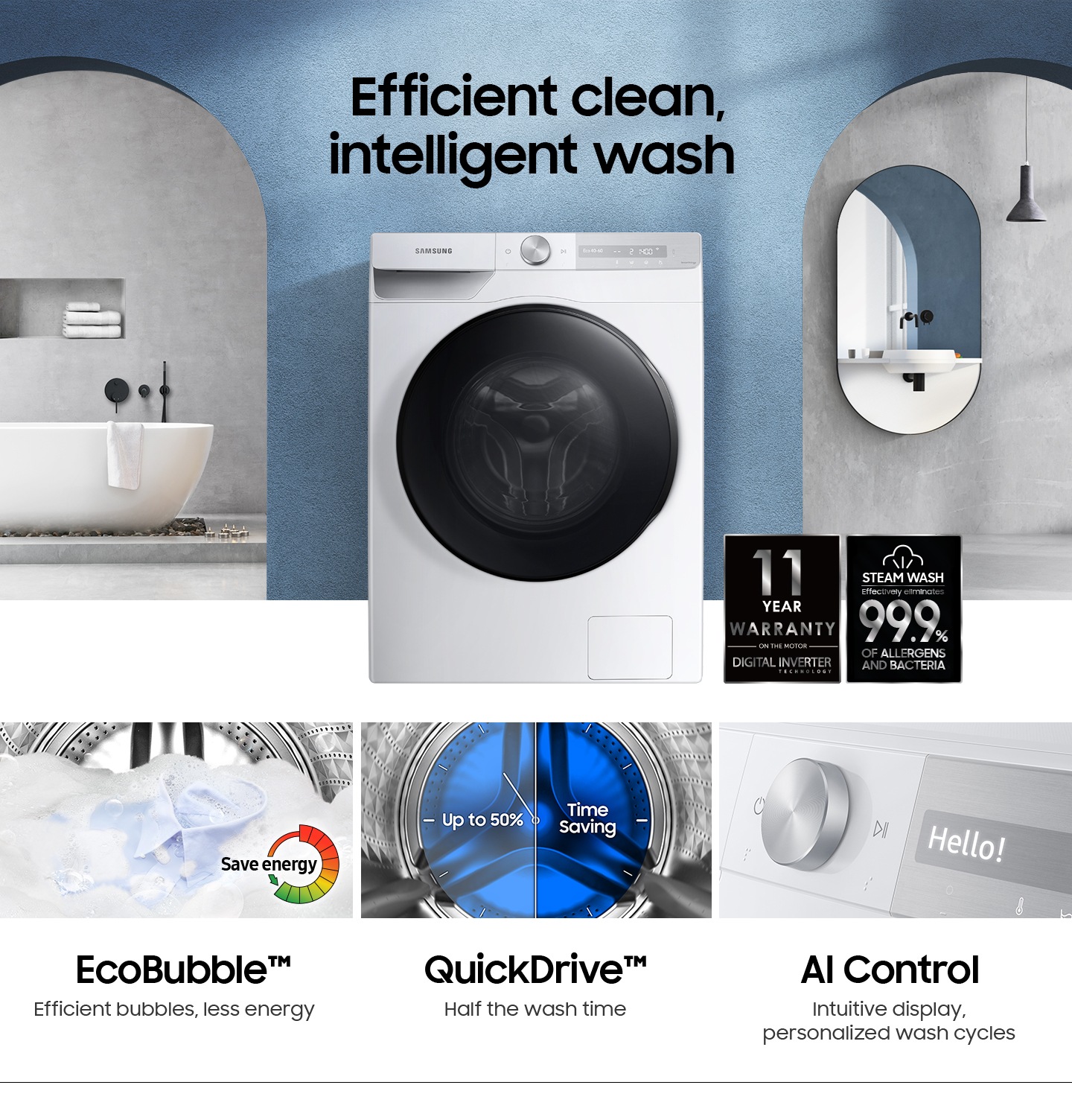 Optimized detergent
Auto Dispense
Get the best washing results* with less waste and effort. Auto Dispense automatically dispenses the appropriate amount of detergent and softener for each load. It also holds enough detergent for up to 1 month of washing**, so there is no need to fill-up the detergent tank after every wash.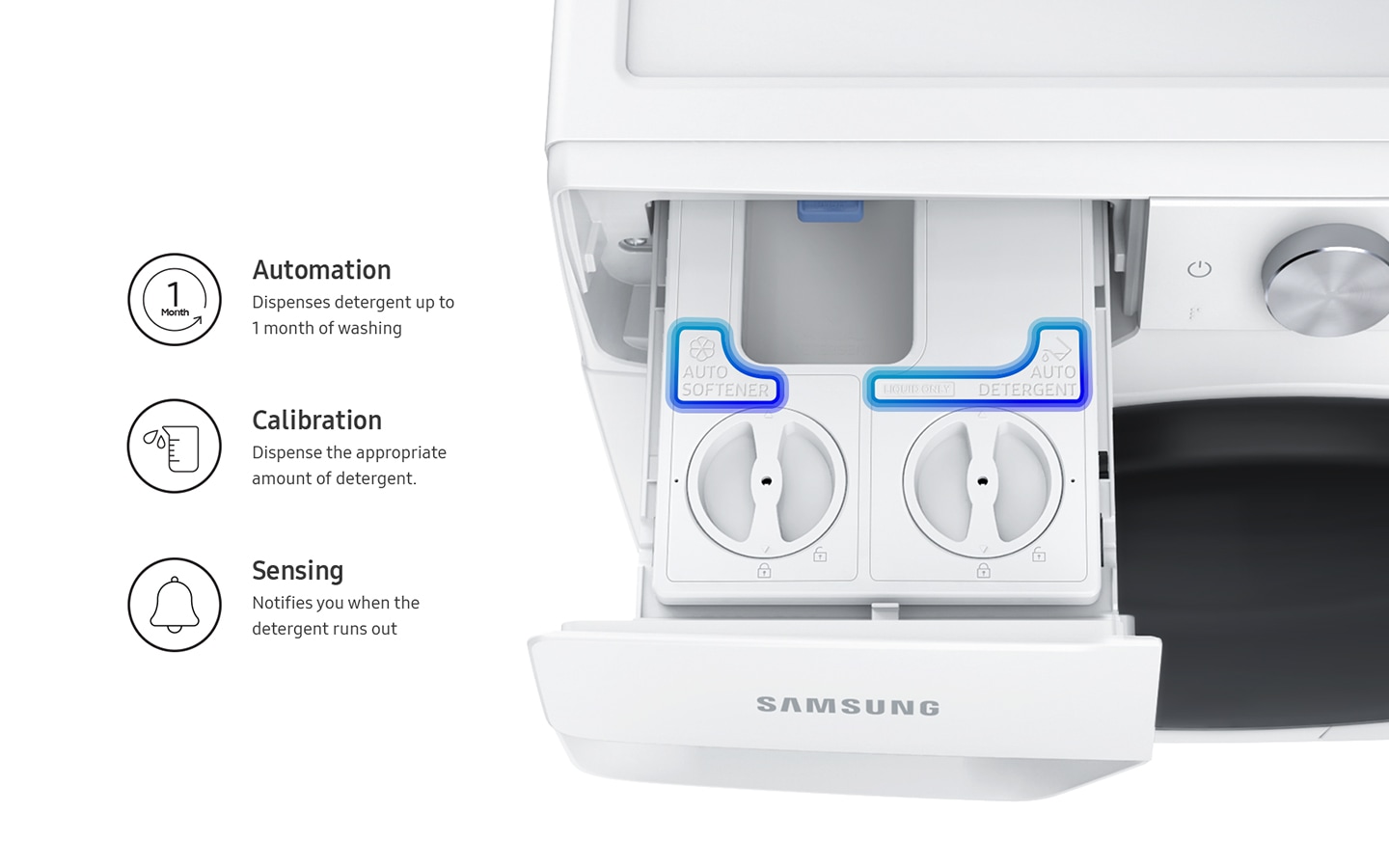 Powerful bubbles
Eco Bubble™
Enjoy efficient cleaning, even at low temperatures* with Eco Bubble™ technology. Detergent is turned into bubbles, so it quickly penetrates fabric and removes dirt easily, while saving energy and protecting its color and texture**.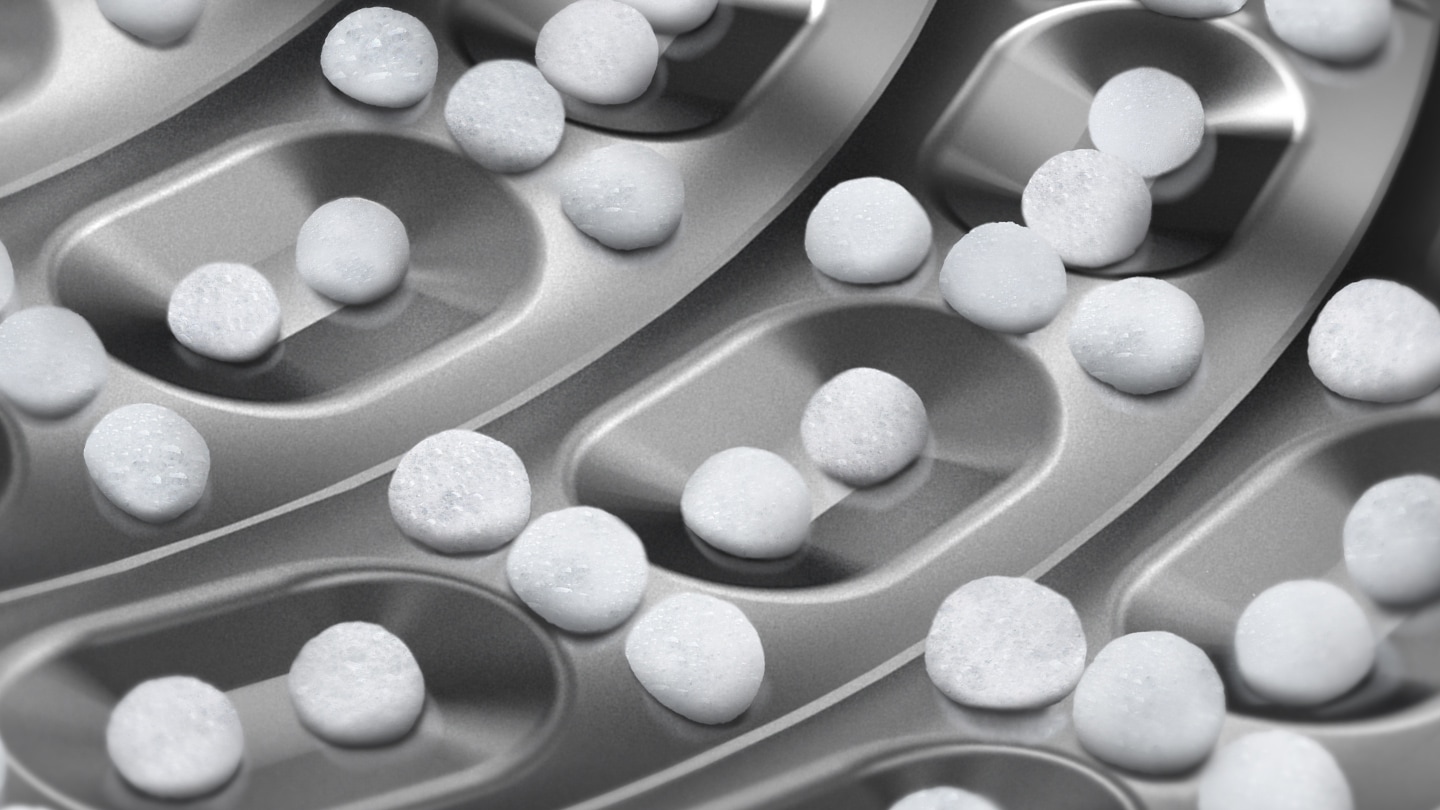 50% less wash time
QuickDrive™
Spend much less time washing. When activated, QuickDrive™ reduces the washing time by up to 50%*. Its 'Q-Bubble™' technology's dynamic drum rotation and additional water shots create more abundant and powerful bubbles, so detergent penetrates faster and washes quickly and gently.
Hygienic cleaning
Hygiene Steam
Give clothes a deep, hygienic clean with steam. A Hygiene Steam cycle improves the cleaning quality of your wash without pre-treatments. It releases steam from the bottom of the drum, so every item is thoroughly saturated. This removes ingrained grime and 99.9% of bacteria* and allergens**.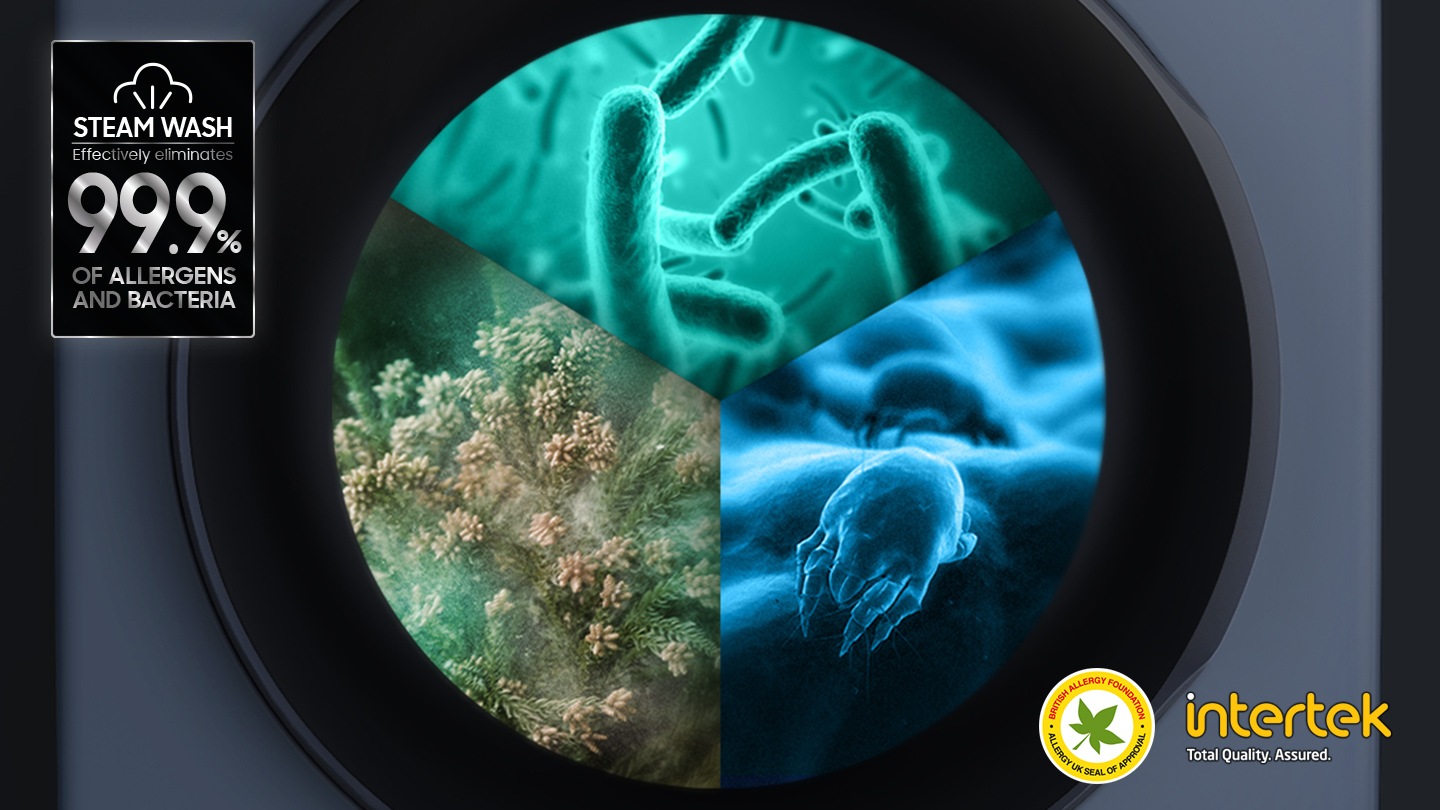 Durable performance
Digital Inverter Technology
Digital Inverter Technology utilizes strong magnets for a quieter* and more powerful performance, but consumes less energy than a Universal Motor. By eliminating the use of brushes, it provides outstanding durability** – backed-up by a 11 year warranty.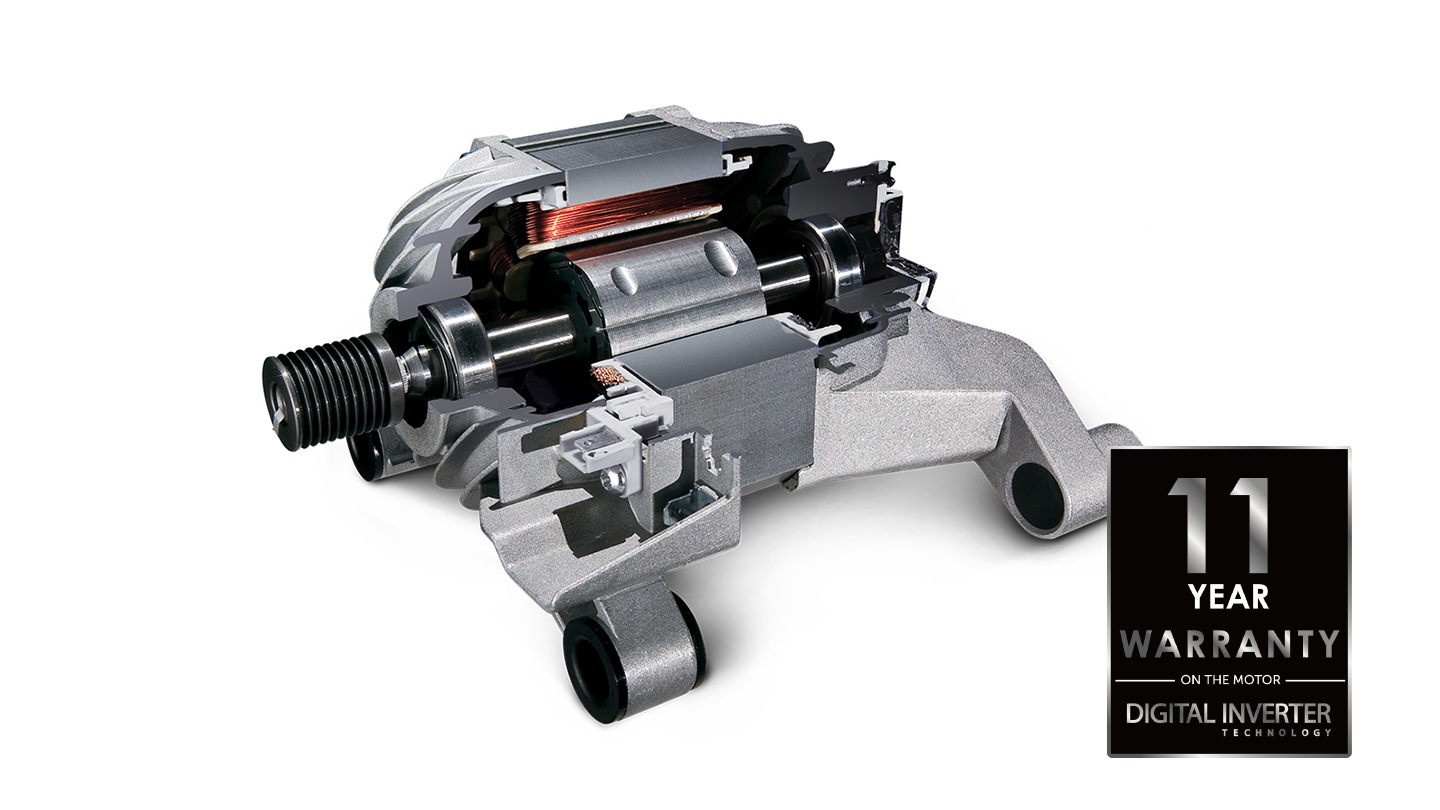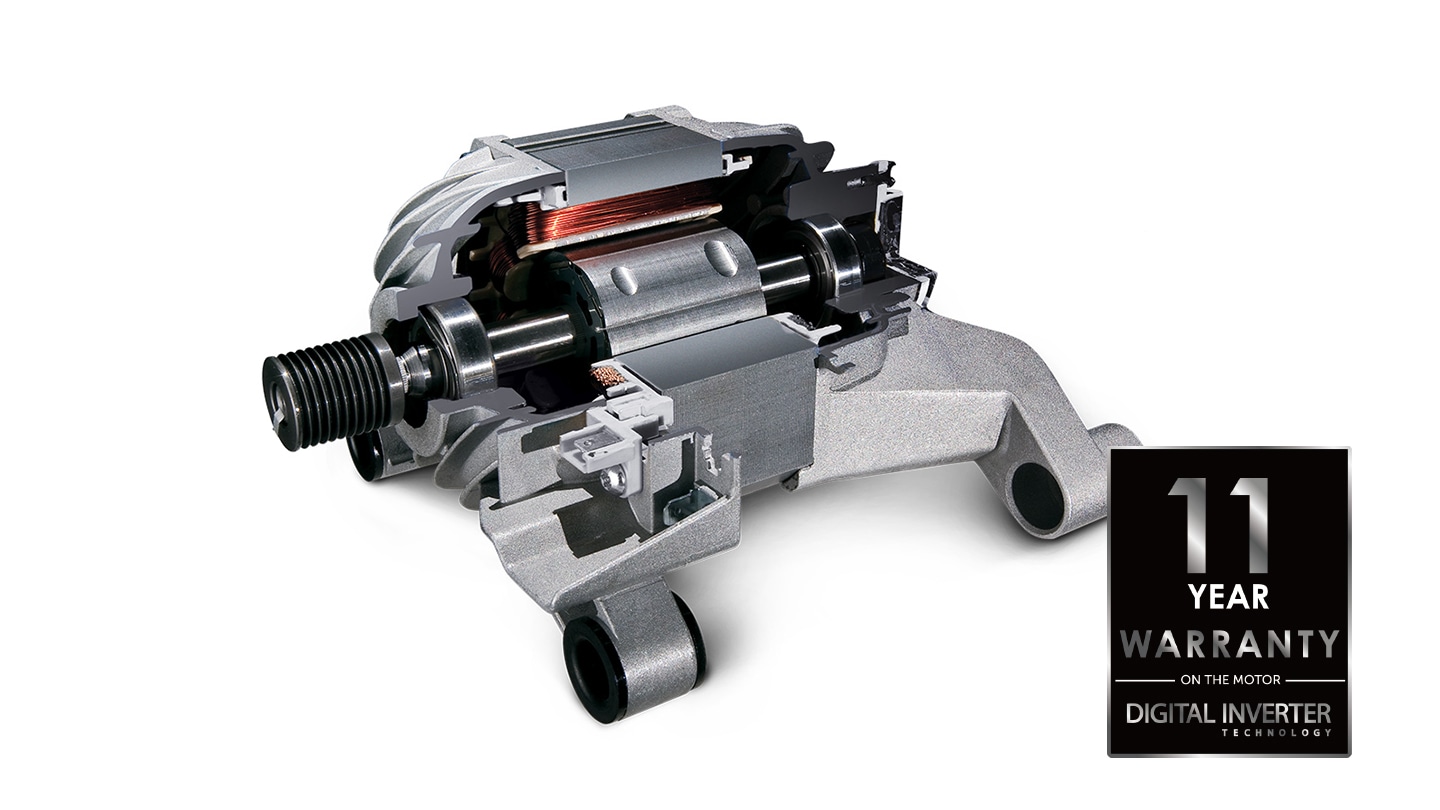 Wash in 39 minutes
Super Speed (39 mins)
Cut your daily laundry time and get clothes thoroughly clean. Simply use Super Speed to wash a load in just 39 minutes*. Eco Bubble™ technology ensures powerful cleaning, while the rinsing time is shortened using Speed Spray. And it accelerates the spin speed to quickly spin-dry clothes.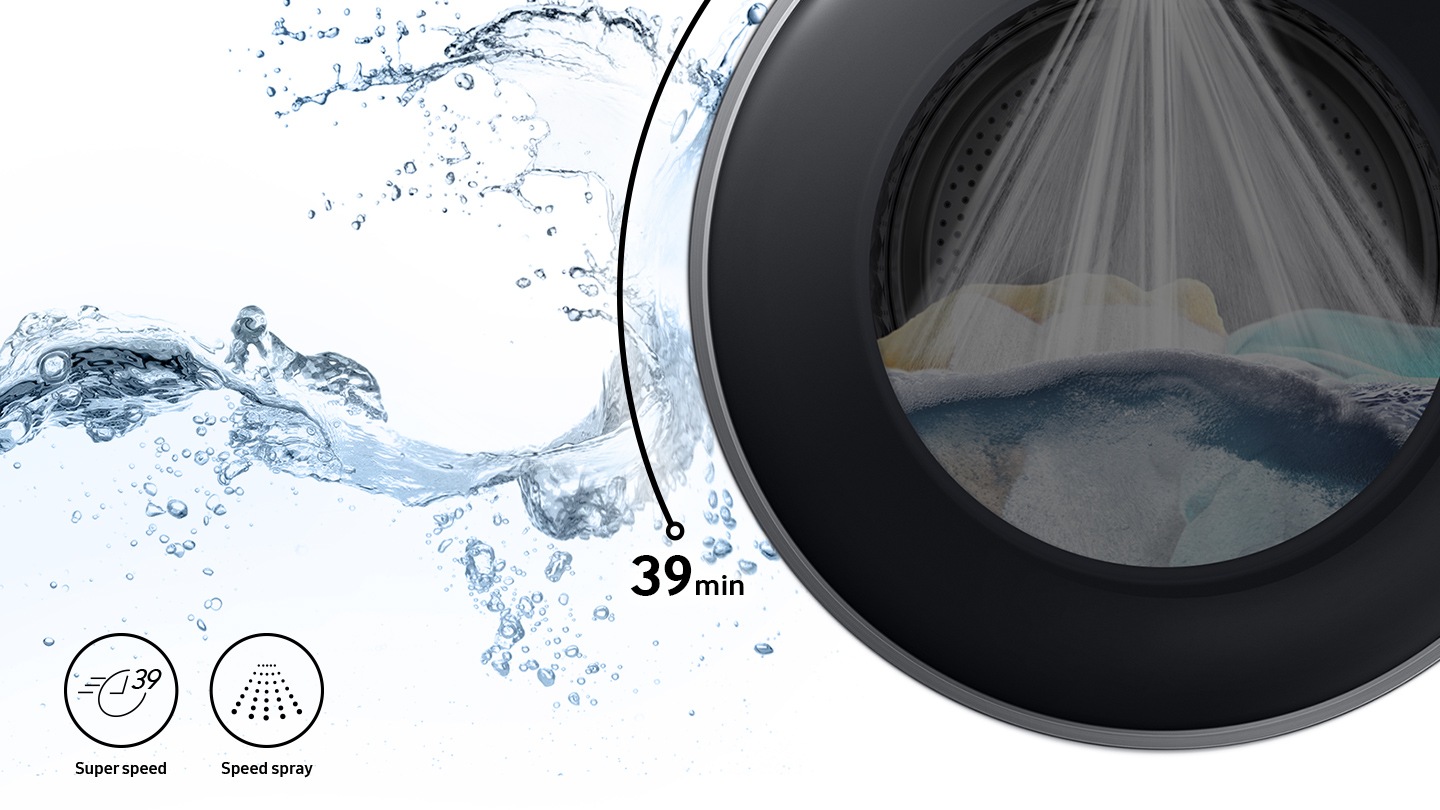 Peaceful washing
VRT Plus™ (1400RPM)
Do your laundry anytime without disturbing anyone – even at night. Innovative VRT Plus™ technology reduces noise and vibration during washes*. A 3 Dimensional Vibration Sensor keeps the drum perfectly balanced, even at high spin speeds and regardless of load size.

Day
Night