Dual Fan Cooling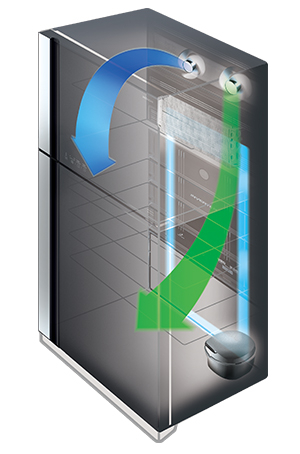 It enables independent cooling of the freezer and refrigerator compartments, something a single fan can't do. Using two fans, it also quickly and effectively circulates the cold air provided by powerful inverter operation.
Easy-View Refrigerator Compartment
The often-used refrigerator compartment is positioned for easy use and offers a wide field of vision. Even with a lot of food stored, a glance is all you need to see everything, so it's easy to put in and take out items.
VIP-Vacuum Insulation Panel
VIP is a thin panel which the inside of VIP is in a vacuum state with extremely high heat insulation performance.
To achieve super energy saving effect, VIP prevents external heat from entering or internal cold air from escaping.
It provides much higher heat insulation performance than Urethane, a conventional insulation material for refrigerators.
Aero-care Vege Compartment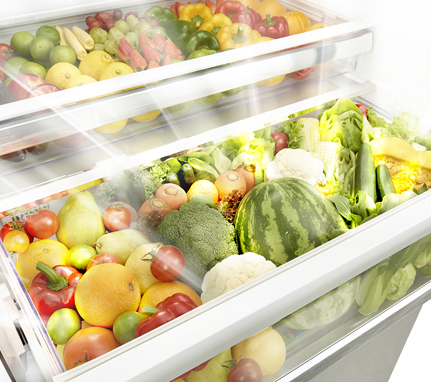 A platinum catalyst maintains a high concentration of carbon dioxide in the compartment. This large vegetables compartment keeps items fresher for longer.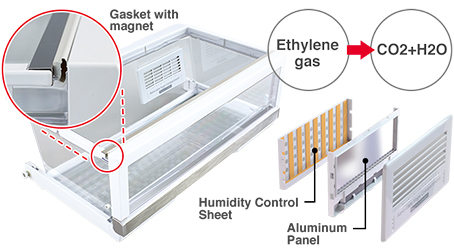 Selectable Mode Compartment
The Select Lever provides an easy way to customize the layout by switching between the Vegetables and Dairy/Meat modes to match your lifestyle.

Vegetable Mode
For storage of easily damaged soft fruits and vegetables
Organizing items by size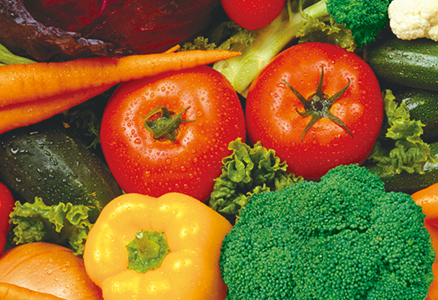 Dairy / Meat Mode
Keeps meat and fish fresh
Thaws frozen meals
Rapidly cools drinks
Easy Twist Ice Maker
Located in the door makes it easy to make and take out ice.
The conveniently located lever lets you easily twist the ice with a single finger.
Easy Water Supply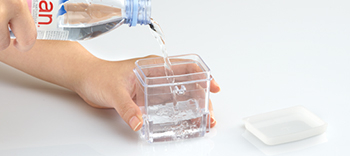 Tech Spec
Series
French Bottom Freezer
Door
4 Door
Capacity
( L )
Gross : 700L
Net : 640L
Dimensions
( mm )
Width 915
Height 1,835
Depth with Handle 808
Depth without Handle 777
Cooling System
Dual Fan Cooling
Refrigerator
Compartment
Selectable Mode Compartment
Tempered Glass Shelves
Double Layer Door Pocket
LED Light
Vegetable
Compartment
Aero-care Vege Compartment
Open Assist Handle
Freezer
Compartment
Easy Twist Ice Maker
Quick Freezing
Duble Slide Case
Extra Wide Case
General
Features
Inverter Control
VIP (Vacuum Insulation Panel)
Eco Thermo Sensor
Touch Screen Controller
ECO Lamp
Dual Fan Lamp
Blue Digital Display
Door Alarm
Nano Titanium
Refrigerant R-600a