Self-Supporting Design
Switch off the power part way through cleaning, and enables you leave the unit standing.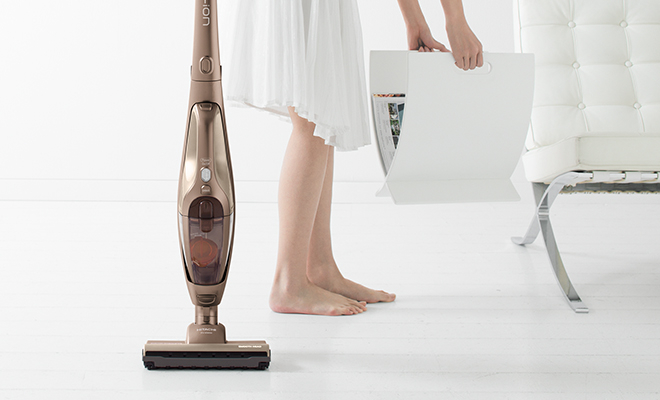 Charging Station
Accessories also can be attached to the charging station ready for use whenever required.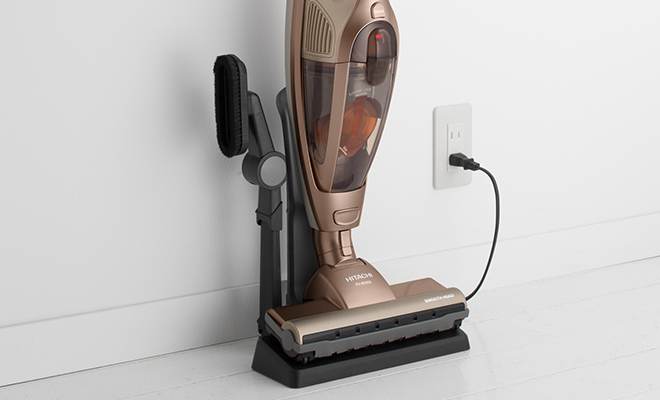 Auto Drive Head
The motorized brush rotates for quick dust pick up and smooth cleaning.
Variable Power Control
You can switch between the high and standard settings.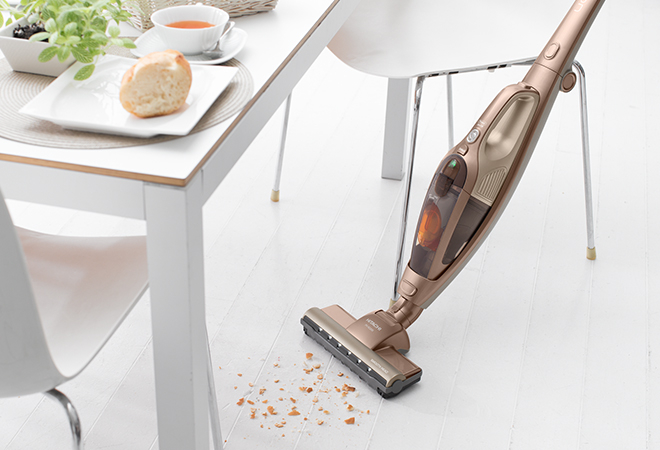 6 LED Lamps
Enables easy cleaning of dark areas.
Quick Cleaning
Ideal for quickly cleaning up car seat / mats and food crumbs.
Multi Angle Brush Nozzle
For cleaning shelf tops.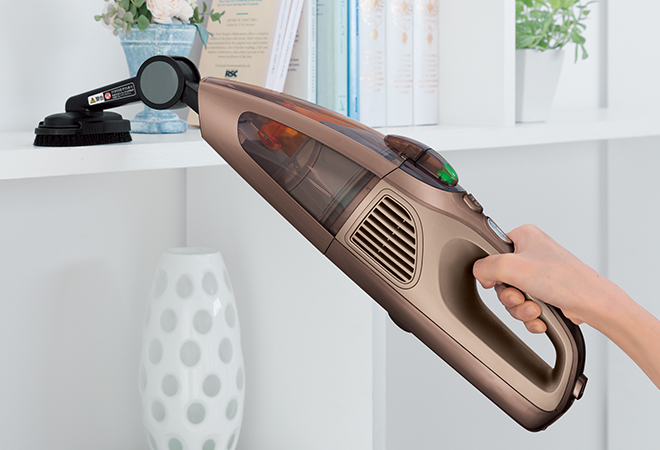 Crevice Nozzle
For narrow spaces and alongside walls.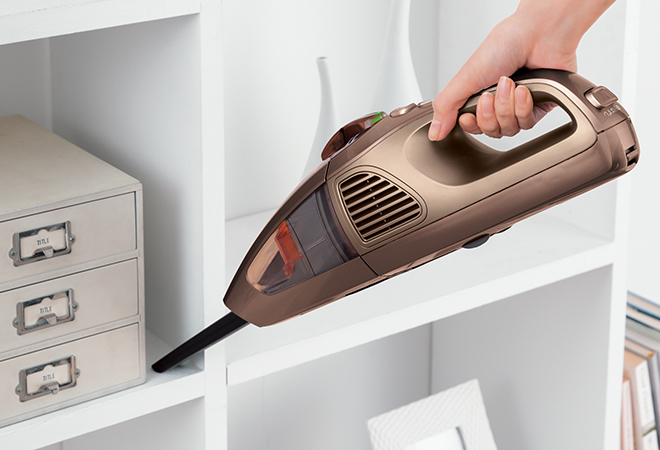 Powerful Cyclonic Dust Compression
Sucked in dust and air are separated centrifugally. What's more, cyclone power thoroughly compresses the dust to enable plenty of cleaning.
Centrifugal separation of dust and air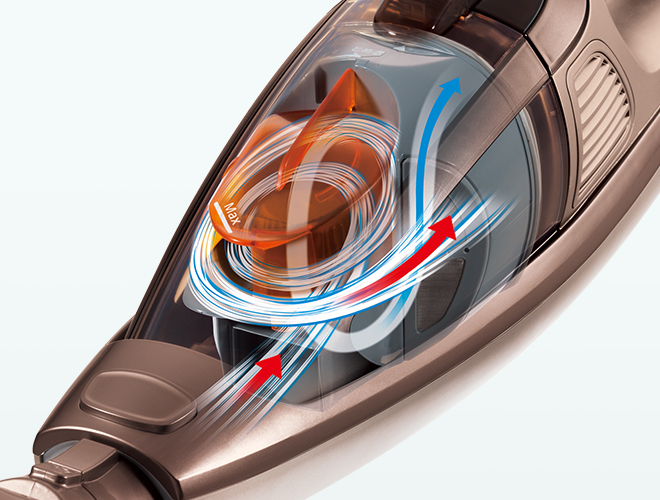 Powerful dust compression
Easy Cleaning and Maintenance
Easy Dust Disposal Case
Dispose of compressed dust with minimal scattering.
One-Touch Detachment
The brush is easy to be removed for maintenance.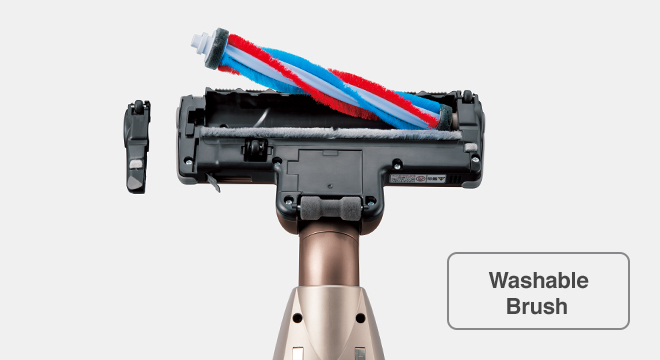 Safety Switch
When the suction head is lifted up, the brush automatically stops rotating for safety.
Tech Spec
| | |
| --- | --- |
| Operating Time* | Approx. 40 min (Standard) Approx. 13 min (High) |
| Charge Time * | Approx. 4.0 hours |
| Battery Type | Lithium-ion |
| Power Control | High, Standard, Off (Stick Cleaner) |
| Rug-Floor Nozzle | Auto Drive Head |
| Accessories | Multi-Angle Brush Nozzle, Crevice Nozzle, Charging Station, Maintenance Brush |
| Rated Voltage | DC 18V |
| Nominal Capacity | 2,000 mAh |
| Weight (kg) | 2.8 (Stick Cleaner) |
| Dimensions (L x W x H) (mm) | 170 x 270 x 1,100 (Stick Cleaner) |
| Color | Deep Champagne (DC), Pearl Red (PR) |